3-Month Plan For New Groups
After the last few months of social distancing and isolation, one thing is clear:
community is crucial.

Read the what and why behind the schedule and studies we're suggesting for the first three months of meeting together this fall.
Why we love it: This message will get your group off to a great (and easy!) start. The discussion questions are especially approachable. They'll get everyone talking a bit about their personality and preferences—a useful way to begin getting to know each other.
How to do it: Watch the 9-minute video together if possible. (If you're meeting virtually, stream the video while sharing your screen.) Spend the majority of your talk time on question 4, giving everyone the chance to chime in.
Why we love it: Typically, one of the easiest topics to talk about is . . . you! Which is why this study is so engaging. It uses a 40-question quiz to identify which of four temperaments you are, then explains how that affects your communication with others. Great group discussion is guaranteed.
How to do it: The videos (which are free on YouTube) vary in length between 20 and 45 minutes. If your group meets virtually, consider asking them to watch the videos on their own, since it can be hard to keep people's attention for an online meeting that lasts more than an hour.
Social and/or Service Project
Take a break from guided discussion and help your group connect relationally. Host a virtual game night (if your group meets digitally) or a socially-distanced-social (if your group is comfortable meeting in person). Or, explore ways you could work together on a service project in your community.
Why we love it: Yes, it's tricky in times like these to talk about money. But we're convinced that's exactly why we should be talking about it. Money—especially in moments of crisis—is one of the most powerful ways people learn how to follow Jesus. And we promise this study's approach avoids the awkwardness. You may even laugh once or twice.  
How to do it: The videos (which are free on YouTube) are each around 15 minutes long. So whether you're meeting in person or online, you should have time to watch together then discuss each week.
Bundle and save on all three studies.
If you're interested in this 3-month plan, or you like a good deal, order the 3-Month Group Study Bundle TODAY. For only $35, you'll get all of the studies mentioned above.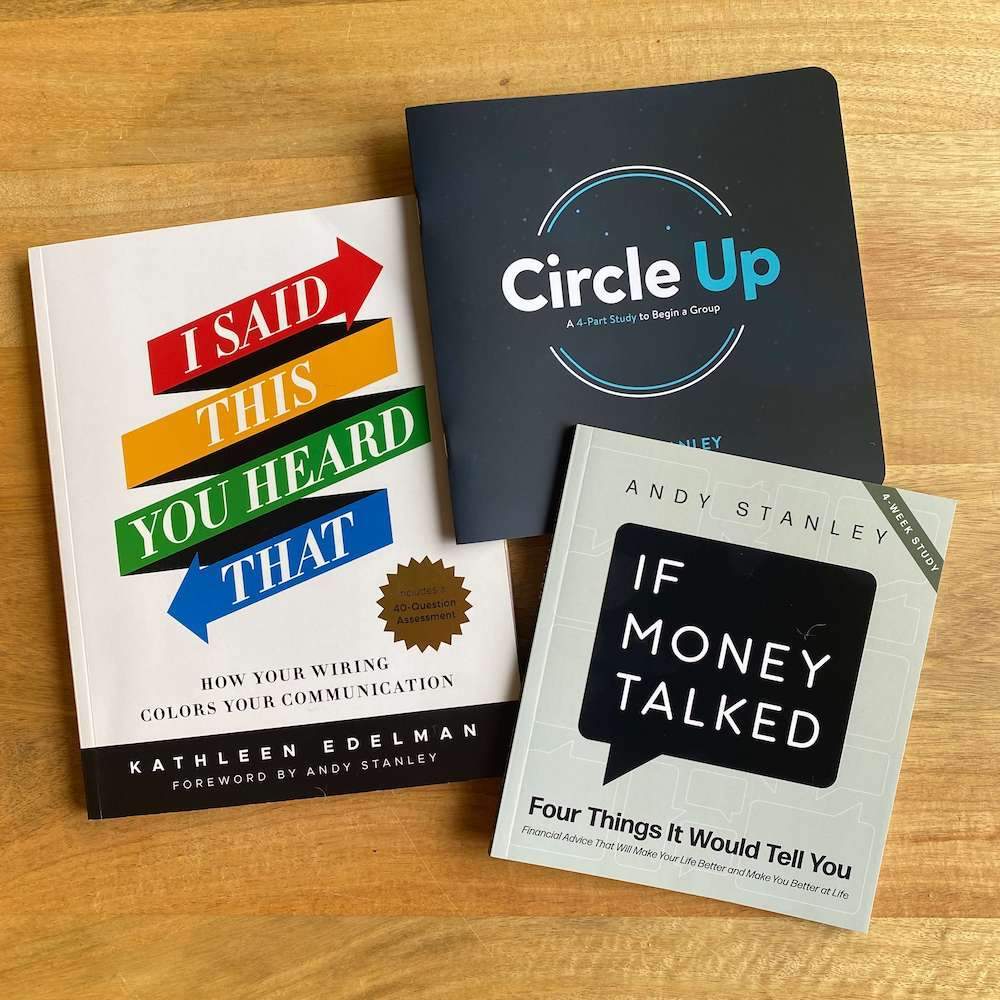 ---