Just because you build it, doesn't mean they'll come.
It takes more than a solid strategy to actually get people into groups.
You need a strong call to action to move people from "I should really sign up" to "My small group meets on Tuesdays."
Here are 3 of our favorite Calls to Action (and a few helpful tips to consider)
Offer a test drive for the skeptics.


 

Small group can be scary—especially for first timers. One way around that hesitation is to offer a test drive of community. At our churches our small groups all kick off with the same 4-week study. This is really a month-long trial period where all our groups are learning what small group is…and what it isn't. It's also a 4-week opportunity to see if the group and its members are the right fit. What we find is that four weeks is often enough time to move the needle from "No way am I doing small group! " to "This isn't so bad."

 

Strike while the iron's hot.


 

Every August our lead pastors will preach a message with one goal in mind: Convince everyone to sign up for small group.

And as compelling as these messages are, if we don't provide an immediate next step (like before they reach the parking lot) we've lost our chance.

So we've tested a couple of strategies with good results:

A text-in strategy baked into the message. Our communicators will say, "Everyone pull out your phone and text Groups to 818181 and we'll send you a link with how to get signed up." Tip: This also gives you cell phone numbers that you can later use to send group sign up reminders.

Distributing a postcard to guests as they are seated on Sunday. Also used mid-message, our communicators ask people to pull out the postcard and fill them out on the spot. Our guest services team then collects them with the offering or after service.

 

Digital promotion: Start early; send often.


 

While social media may be the craze right now, we still find that email is one of the best ways to connect with our attenders. But here are a few things you might not know:

While groups season starts in the Fall, our most successful campaigns began long before that. This past Fall we began our push for groups and group leaders in early June.

It takes more than one email to spark action. And while we've all been on the receiving end of inboxes full of junk mail, the truth is you have to send more email than you might feel comfortable with to get the results you want. (Factoid: We sent 13 emails last Fall between June and August when we launched groups. And it was our most successful campaign to-date.)

Reinforcing the message in your emails with well-timed social media posts is a great way to use multiple platforms to drive people to sign up for group. Here are a few of our favorite groups posts.
What are some ways that you've successfully promoted groups at your church? We're always on the lookout for great ideas. Tell us.
Have questions about promoting groups?
Christy can help.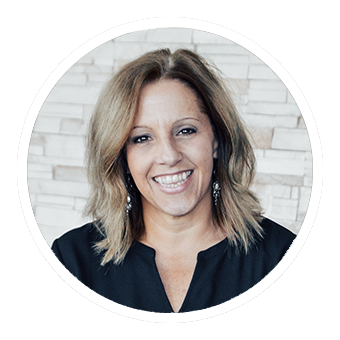 MEET CHRISTY
She's our Customer Advocate. You can think of her as your personal expert, answer-finder, coach, and maybe even new best friend.
---