I Said This, You Heard That Foreword by Andy Stanley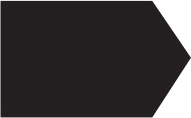 When I empty the dishwasher, I make as much noise as possible.
Why?
I want to make sure my wife, Sandra, hears how "helpful" I'm being.
Why?
What is it that makes me crave credit?
Kathleen Edelman would tell you it's my temperament.
I was introduced to Kathleen a few years ago when she taught a training session for foster parents. (Sandra and I are the proud foster parents of a now 18-year-old daughter.) In that session, Kathleen explained that we're each wired with a specific set of needs. Some of us need affection, some need harmony, and some need credit for their work.
And that got me thinking about Sandra and the dishwasher.
It's true that some words seem to scratch an itch. They're so satisfying that I'll go out of my way to hear them. Kathleen encouraged us to figure out what those words were for our foster kids and to be intentional about saying them. It was the same advice I'd heard from someone else—the apostle Paul. Two thousand years ago, he said:
Do not let any unwholesome talk come out of your mouths, but only what is helpful for building others up according to their needs, that it may benefit those who listen.
Ephesians 4:29
In this verse, Paul tells us that when we're speaking to others, we should prioritize their needs. Usually, we're trying to make our point, win an argument, get the last word in, or just sound smart. Paul flips the script and tells us that instead of using words to build ourselves up, we should build others up.
I've preached on this idea dozens of times over the years. But knowing what to do is one thing, and doing it is something else entirely. I Said This, You Heard That is the most practical tool I've seen for turning Ephesians 4:29 into something I can actually do.
Kathleen's step-by-step approach has been a game-changer for me as a father, a husband, and a boss.
By pairing one powerful sentence from the apostle Paul with a framework that can be applied to anyone, Kathleen will have you "building others up" with your words and maybe rethinking every conversation you've ever had.
Andy Stanley
---
5 comments
---
---