Irresistible — Reclaiming the New that Jesus Unleashed for the World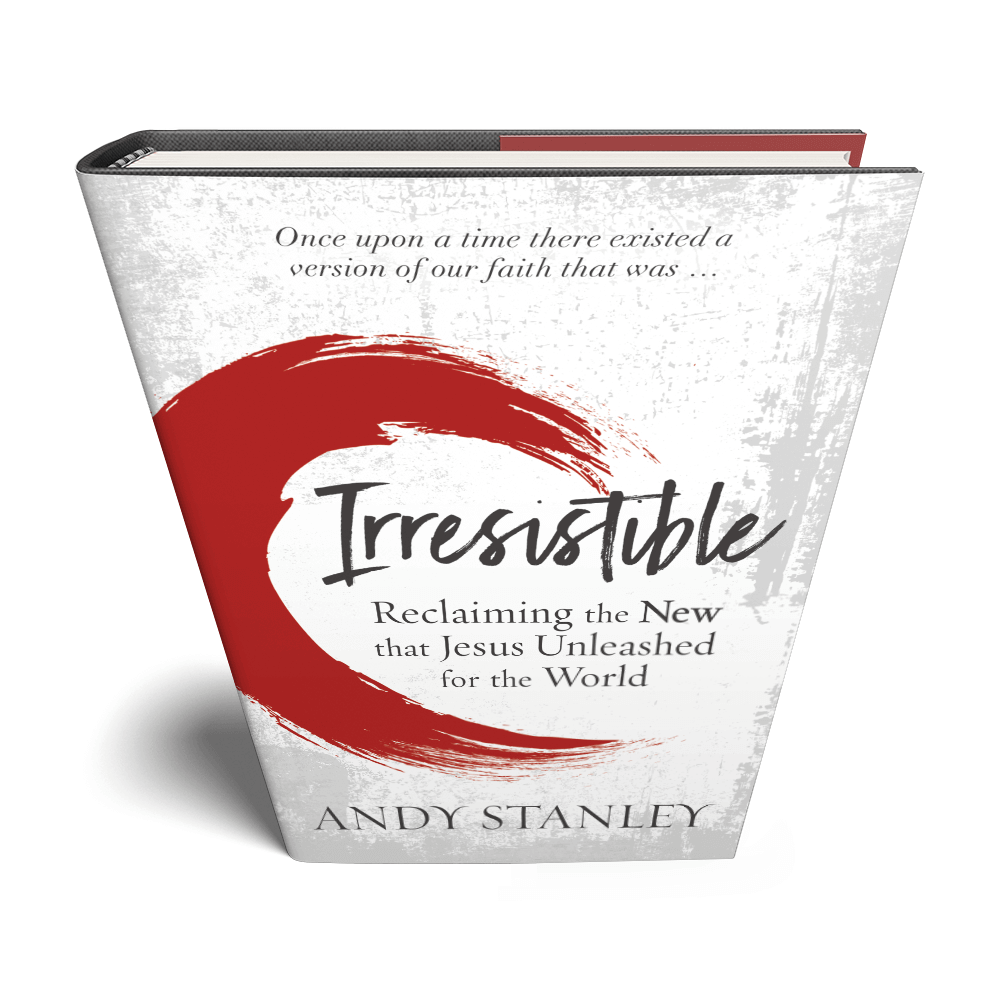 A book, by Andy Stanley, for anyone who cares deeply about the future of the church. Read the first two chapters →
Once upon a time there was a version of our faith that was practically . . . irresistible. But that was then. Today we preach, teach, write, and communicate as if nothing has changed. As if "The Bible says it," still settles it.
It's time to hit pause on much of what we're doing and consider the faith modeled by our first-century brothers and sisters who had no official Bible, no status, and humanly speaking, little chance of survival.
What did they know that we don't?
What made their faith so compelling, so defensible, so irresistible?
Buckle up . . . you're about to find out. More importantly, Andy will invite you to embrace the version of faith that, against all odds, initiated a chain of events resulting in the most significant and extensive cultural transformation the world has ever seen. A version we must embrace if we are to be salt and light in an increasingly savorless and dark world.
Hardcover  Read the first two chapters →
Listen as Andy Stanley talks about the why behind Irresistible.

Long before there were Christian Scriptures, there were Christians—men and women whose faith began with an empty tomb. These eyewitnesses to the resurrection experienced an event so extraordinary that it changed their lives and what they gave their lives to, forever. But now a generation is walking away from their faith as their confidence in the Bible is dismantled. They assume that as the Bible goes, so goes Christianity. Maybe it's time we learned from the faith of those early eyewitnesses—faith that's undeniable and, ultimately, irresistible.
The principles in "Irresistible" are woven into these 6 sermon series.
This is the book that Andy talks about at the beginning of "Irresistible."